Thermax Labels - Motorsports Applications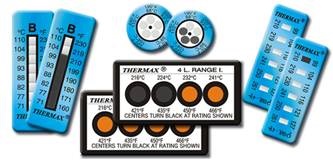 Thermax® Labels Used On Race Brake Callipers

Thermax® labels used on engine cam covers - Race prepared engines

Thermax® labels can be used to record the water temperature being achieved whilst in motion giving a quick reference for the mechanics when the car is at its pit-stop.

Thermax® labels used on shock absorbers - Competition shock absorbers on rear axle.

These labels can be used on radiator and cylinder heads.